June FIFTEENTH (2d) the Day of PLEASANT SEDUCTION:
The Jack of Clubs Club
   'The life of the creative man is lead, directed and controlled by boredom. Avoiding boredom is one of our most important purposes.' - Saul Steinberg 
June 15 people depend on their charm to get them where they want to go. Thus their principal talents are outwardly directed and involve others. June 15 people must be appreciated for their seductive charms to work. That is, their particular brand of seduction is overt rather than covert. Those born on this day have a way of winning others over to their point of view and then bringing the best out of them. Most June 15 people just want to feel appreciated; only the least evolved are more calculating and have a hidden agenda. Money may be very important to this type of June 15 person.
Strengths: Attractive, Sensuous, Clever
Weaknesses: Manipulative, Too Outgoing
ADVICE: Internalize your values and build a strong system based on them, one that doesn't depend on the reactions of others. Learn to be alone and to enjoy it. Have more confidence in yourself.
BORN ON THIS DAY: Mario Cuomo, Errol Garner, Helen Hunt, Xaviera Hollander (Dutch madam, Playboy journalist, writer, The Happy Hooker), Waylon Jennings, Ice Cube, Courtney Cox, Saul Steinberg (cartoonist, artist, architect); Wade Boggs, Erik Erikson (German-American psychologist), Jim Belushi, Xi Jinping:  Source: The Secret Language of Birthdays, Gary Goldschneider & Joost Elffers.
MEDITATION: Most living things demand constant satisfaction.
Meaning of the Two of Diamonds - Need for Financial Security
Karmic Challenge: Fear of Lack 
TWO
 of Diamonds: The WHEELER DEALER Card
:  The Two of Diamonds has an innate intuition that, if followed, will always lead them to success in all their dealings. Inherent in this intuition is a high set of values and often a "mission" in life, a mission that always involves partners and "others". There is a certain amount of ambition, usually for money, that keeps them motivated. This is good because they can get into ruts at times - especially in their closest relationships. If they tap into their inner guidance they will find a path awaiting them that is fascinating and rewarding. They do best by establishing themselves in one business and sticking with it. They should be careful that their social obligations do not tax their health and well being. They usually make large sums of money in real estate in their later years and maintain good health throughout their lives. These people love to mix and mingle and to do "deals" with others. Once they have discovered their special mission, they find more success.
Your Karma Cards are the: 
SIX of Clubs
- You owe something to this person and they reflect you in some way. 
ACE of Diamonds
- This person owes you and you are their mirror in some way.
TWO
 of Diamonds BIRTHDAYS: January 25 (Aquarius), February 23 (Pisces,) March 21 (Pisces/Aries), April 19 (Aries), May 17 (Taurus), June 15 (Gemini III), July 13 (Cancer), August 11 (Leo), September 9 (Virgo), October 7 (Libra), November 5 (Scorpio), December 3 (Sagittarius)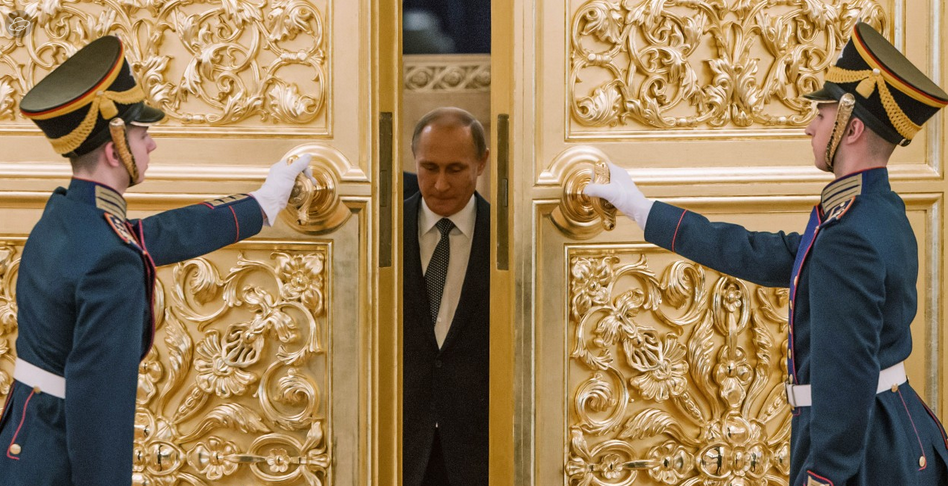 Famous Two
 of Diamonds: Vladimir Putin has been the President of Russia since 7 May 2012. Putin previously served as President from 2000 to 2008, and as Prime Minister of Russia from 1999 to 2000 and again from 2008 to 2012. October 7, 1952 (age 62), Saint Petersburg, Russia. 
Famous Two
 of Diamonds:  Sugar Ray Leonard, Helen Hunt, Corazon Aquino, Alicia Keys, Dakota Fanning, Matthew Broderick, Rosey O'Donnell, Maria Sharapova, Ice Cube, Harrison Ford, Hulk Hogan, Adam Sandler, Vladimir Putin, Xi Jinping, Kevin Jonas, Brendan Fraser, Kate Hudson; Source: Robert Camp's Love Cards.
TWO 
of Diamonds (Pentacles, Coins, Disks) in Tarot
The TWO of Diamonds need to overcome an inherent fear of not having enough money. Power is always available to the 2 of Diamonds in whatever career they choose, including their social life. The Challenge for the 2 of Diamonds is unraveling their tendency towards fixation. They get stuck wielding their own power until they are forced out of their personal situation, empty handed, wondering how they ever let it get that far in the first place! The men Two of Diamonds make excellent traders - especially in areas of glamour, or foreign investments. Entertainers often end up drifting through life, or being content with a mediocre performance. Not true of the women.   http://www.metasymbology.com/
GEMINI III - The Week of the SEEKER June 11-18: The primary drive of a Gemini III is to go beyond limitations imposed by society and nature. This may take the form of a drive toward success, or an overcoming of physical limitations. Gemini III's are never happier when they are on the move: probing, testing, tasting and exploring the most interesting things life has to offer. Not afraid to take chances, those born in this week are attracted by risk and danger. Adventurers in every sense of the word, Gemini III's are restless types. Their style is to remain unattached and thus free to progress as far as possible. Life is never dull with a Gemini III around. Those born in this period do not necessarily have to travel to far-off lands to explore and find challenge. For them all of life is an adventure. Thus Gemini III's keep others guessing as to their next move.
Strengths: EXPLORATORY - RISK-TAKING - MONEY-WISE
Weaknesses: EMOTIONALLY VOLATILE - DISILLUSIONED - IMPATIENT
Advice: Sometimes what is right in front of you is just as interesting as something risky or exotic. It may not be incumbent on you to influence the course of things. Allow yourself to express negativity when it is called for. Give yourself easy rewards, too.
GEMINI III NOTABLES: Anne Frank, Donald 
Trump, Courtney Cox, Vince Lombardi,  Jim Belushi, George Bush, Christo, Che Guevara, Jacques Cousteau, Steffi Graf, Joe Montana Gene Wilder, Newt Gingrich, Paul McCartney. Source: The Secret Language of Relationships, Gary Goldschneider & Joost Elffers.
 Astro-Psychometric Quadrants
January 25
 (Aquarius I),  February 23 
 (Pisces I),  March 21 
  (Pisces-Aries Cusp),  April 19 
 (Aries-Taurus Cusp),  May 17 
 (Taurus III),  June 15 
 (Gemini III),  July 13 
 (Cancer III),  August 11 
 (Leo),  September 9 
 (Virgo),  October 7 
 (Libra),  November 5 
 (Scorpio II),  December 3 
 (Sagittarius II)
   Self                                                                     
  Ego       
June FIFTEENTH
the Day of PLEASANT SEDUCTION: thinks they are an actor because their Ego the JACK 
of Spades is the "Actor Card." They use their fated acting talent to Wheel and Deal their way to the top as the TWO 
of Diamonds "Wheeler-Dealer" Self.
 

 

                              TWO 

 

of Diamonds Connections

Best Marriage 
Hottest Sex 

 

 Birthday Reading for June 15th